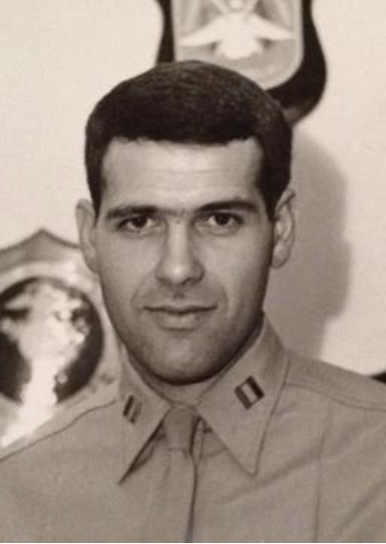 Ernest N. Abate
Captain, United States Marine Corps
Born: August 10, 1943
Years Served:
1967 to 1978 – Pacific Theatre
Biography
Ernie, who was born and raised in New Haven, Connecticut received his bachelor's degree inPolitical Science from Villanova University and his law degree from Notre Dame University. In1967, at the age of 24, Ernie enlisted in the United States Marine Corps through the Marine Corps Platoon Leaders Class. After completing 10 weeks of boot camp, he began his active service in 1969. After completion of a six month-tour of advanced combat training at The Basic School, Quantico, Virginia, he was assigned to Force Troops, Fleet Marine Force, Pacific where he served as a Trial/Defense Attorney, Staff Judge Advocate, and Military Judge. As a Military Judge, he presided over 56 courts-martial. Ernie was released from active service after 4 years in 1972 and continued as an inactive reservist until 1978. He was honorably discharged as a Captain and is the recipient of the Navy Achievement Medal.
Ernie is a partner in the law firm of Abate & Abate in Stamford, where he began his practice in 1972. He was elected to the Connecticut House of Representatives in 1974 and over his tenure there was Chairman of the Legislature's Judiciary Committee and Speaker of the House. In 1984, he was selected by the U.S. Secretary of Defense to participate in a project involving civilian review and assessment of military installations and facilities.
Download Factsheet